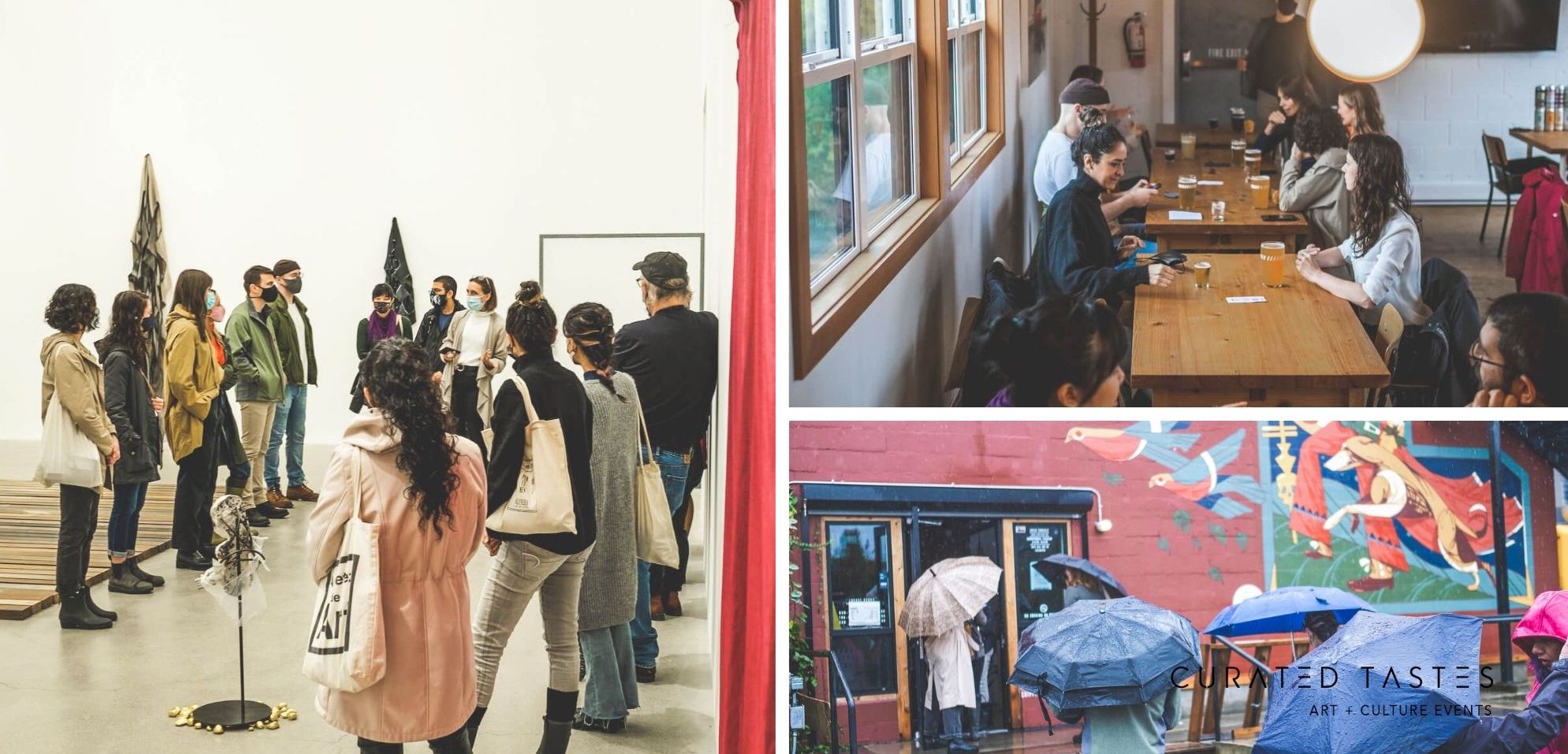 Did you know Strathcona is home to 5 leading contemporary art galleries? They hide behind doors that many of us walk past or are too intimidated to open.
Let us open those doors for you and help you discover new art exhibitions at Monica Reyes and Fazakas Gallery on Saturday, November 20. These are 2 women-led galleries in Vancouver showcasing the work of great contemporary artists. 
We can't wait to introduce you to the gallerists and connect with you over a meal at a local bar!