Annie Briard is a Canadian visual art and media artist currently working and living in Vancouver, BC. Through her lens-based and light-focused works, she explores the intersections between perception paradigms in psychology, neuroscience and existentialism and challenges how we make sense of the world through visual perception.
Briard holds a BFA from Concordia University and an MFA from Emily Carr University of Art + Design, where she currently teaches. Her moving images, media installations, expanded and print photography works have been presented in numerous solo exhibitions, including "Second Sight" at AC Institute (New York, 2019), "Paracosmic Sun" at Monica Reyes Gallery (Vancouver, 2017), "Sight Shifting" at Joyce Yahouda Gallery (Montreal, 2014), as well as group shows, festivals and fairs internationally, including at the Vancouver Art Gallery, Art Mur (Montreal), Three Shadows Photography Centre (Beijing), the Lincoln Film Centre New York, Matadero Madrid, the Switzerland Architecture Museum, among many others. In conjunction with her practice, she occasionally curates exhibitions and public programs in relation to her research interests.
Curated Tastes had a few questions for Briard about her practice and how COVID-19 has been affecting her current and future projects. She was kind enough to put this video together of her response from her studio. It also contains a positive message about these times of social distancing and what art can offer during moments of crisis. Find more about her work and current exhibition via Monica Reyes Gallery and get the transcription of the video below.
*Video shot and edited by Annie Briard
WHAT PROJECTS ARE YOU CURRENTLY WORKING ON AND HOW HAS COVID-19 AFFECTED THOSE PROJECTS?
[…] What I was doing before all of this kind of went down, was preparing for a couple of exhibitions. One of them is the work that I am playing around with on the wall today for a show called, 'All the Light you Cannot See'. This show is going to be presented at Capture Photography Festival but now of course it's going to be taking place a little bit more half virtually and the other half more kind of as public art, as opposed to within a gallery because of the restriction on public gatherings. 
This project was created really thinking about the environment and how we perceive it, how we take it for granted and a lot of the shifts that are also happening there. [These thoughts] have been coming from just general preoccupations with the environment, which to me is in direct correlation with what's happening now with the coronavirus. It's almost like nature's wake up call to say, "hey, you know, your presence and the way that you're sort of existing right now is not super sustainable." So this project [for the show] kind of responds to that, it's called 'Impossible Lands' and what I did is, I sourced from my father's best collection of slides, landscape slides from back when I guess he was in his early 20s touring Canada and out west when he was working on the railway and for myself, I've been engaging in a lot of really long haul backpacking tracks, so like three week long trips basically living out in nature here in BC, but also a lot in California. Part of what is so sort of shocking and difficult [that I found in these travels] is that every time that I go back and revisit some of these landscapes that I've been in before the climate is drier, or the atmosphere is very much affected by the pollution, or in the case of our recent fires. These kinds of constantly shifting landscapes in situations in which we find ourselves and that we have a role to play, and yet we don't really know what the outcome is there, or what could happen. And so this series plays with that and I sort of perform a little slideshow in my studio, I use three different analog slide projectors, and I mix some of these old slides from my father's collection, and some of my own that I've taken during these more recent backpacking trips. Then as the slides kind of act as the carousel sort of circles around these completely different sort of juxtapositions of images start happening. And that's what you can kind of see on some of these images in the studio today is that it creates these possible landscapes of maybe absolute desert environments where a river used to be, or mixing the Rockies with something a little bit more tropical and from a warmer climate. We're going to be presenting them as prints and also as very large silk scarves.
HOW HAS THE CURRENT PANDEMIC AFFECTED YOUR WORK/LIFE?
For me, it's definitely been a bit of a shift kind of going from lots of deadlines, in the studio to suddenly things being quite a bit more wide open, and also teaching a lot at Emily Carr University and now all of that has kind of been moved online, so everything's a little bit scattered. And so what I've been doing to kind of remediate that is spending much more time giving myself much more time for reflection and contemplation. This is something that art offers us. Art has always been the light at the end of the tunnel or the light in the dark, that would allow us to maybe see things differently or see another reality or another possibility. And yet, in the kind of capitalist economy that we've been finding ourselves in, it's so much more about just running, running, running and progress at all costs and constantly moving and producing and so for me, part of it has been that that kind of slowing down, having more time to to read, to look at images, to think, to daydream and I hope that you're having some time to do that as well. The more that we can reflect on the situation and our reality, the more that we can come together as a global community and maybe shape things for the better.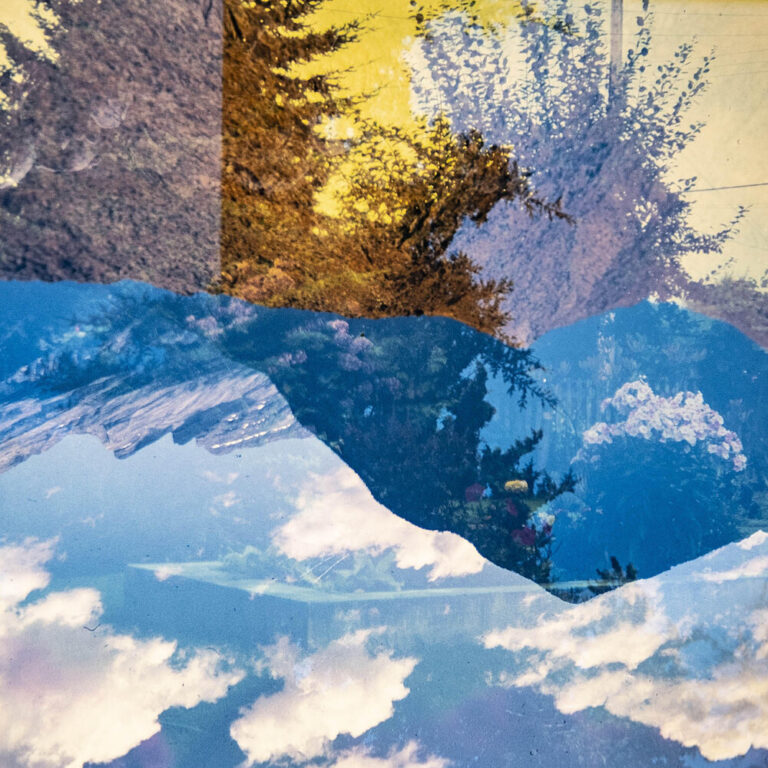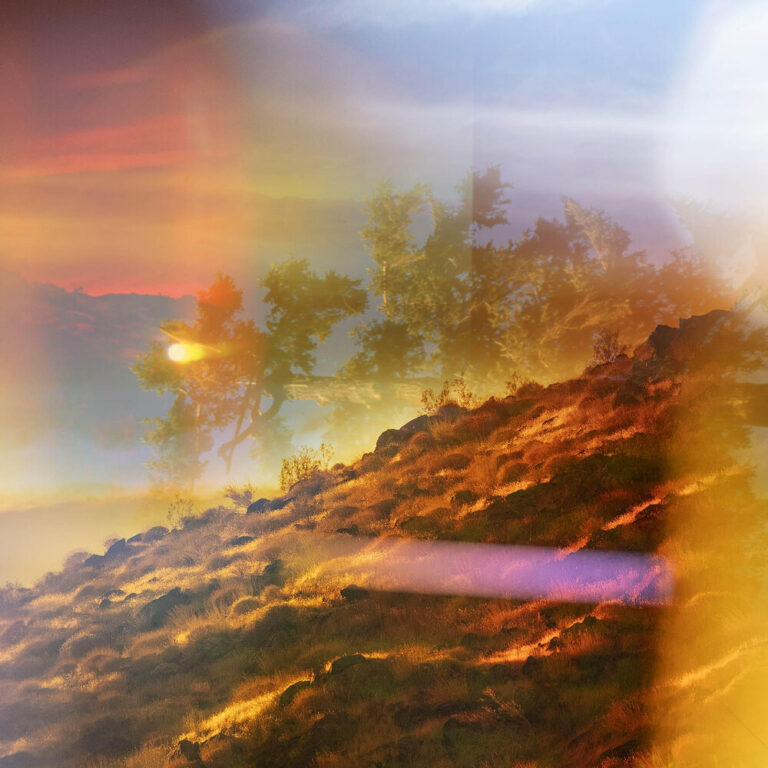 Annie Briard: Impossible Land Series