Vancouver Mural Festival Tours by Curated Tastes presented by Herschel Supply.
This summer, we are taking you out of the gallery and into the streets to learn about and connect with the murals that paint our city! We are excited and proud to be an official partner of Vancouver Mural Festival to create and deliver five tours in the neighbourhoods of: Vancouver Downtown, West End, Cambie Village, Marpole and River District.
Book your tour below!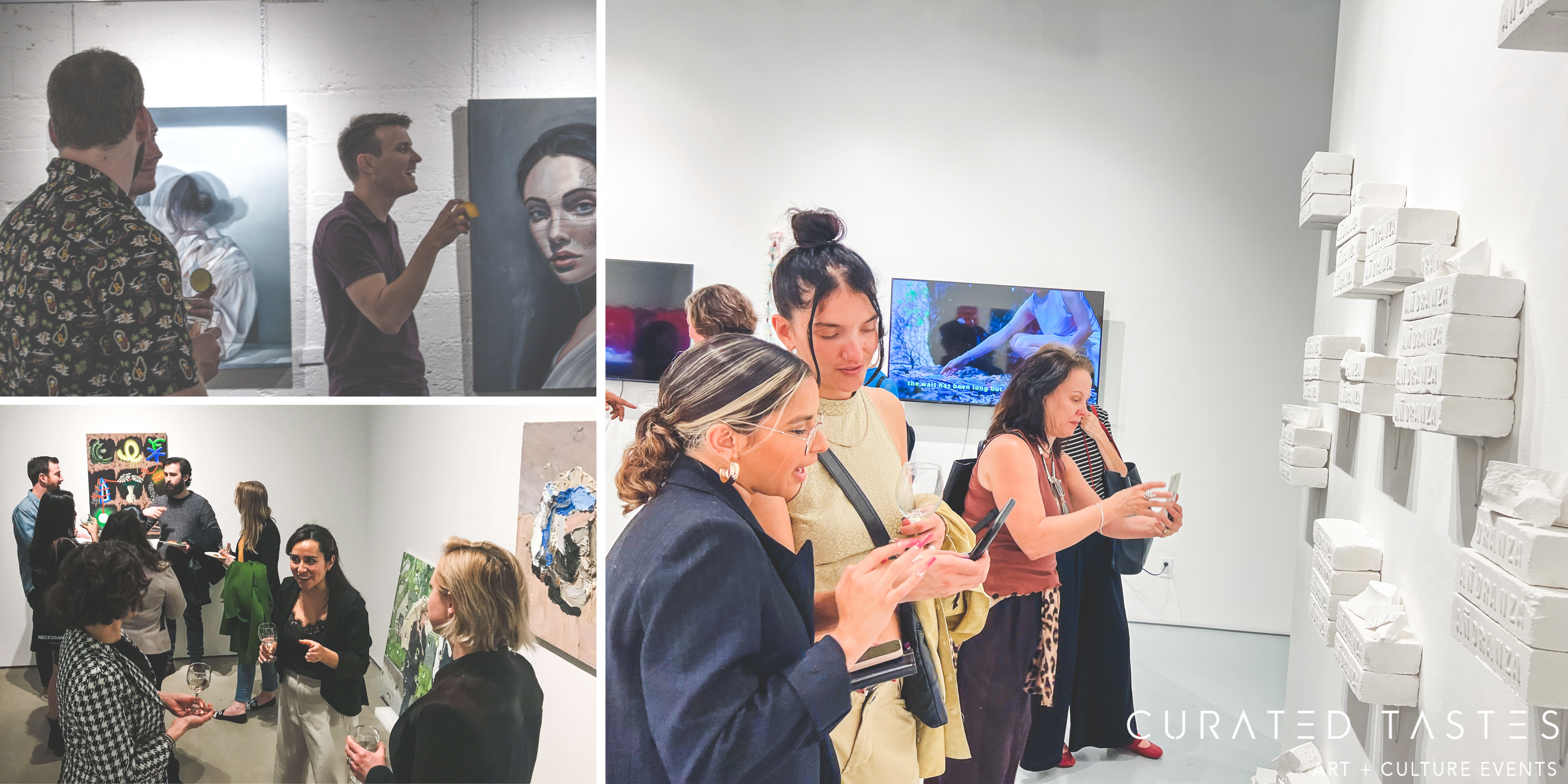 Do you want to learn more about the differences between artist-run-galleries and public art galleries while you enjoy a glass of wine, delicious bites and great company?
Then make sure you come to this special gallery hop and wine reception we have prepared for you. This is the Valentine's day event you were looking to share with your friends and loved ones.
On the menu:
- a guided visit by a local art expert to The Center of International Contemporary Art in Vancouver (CICA),
- a guided visit to an artist-run-space called This Gallery
- a wine and cheese reception at THIS gallery as part of our traditional social mingle!