This fall, we've partnered with Hyppiä Homes to celebrate the homes of local emerging collectors, artists and creatives, in hopes to inspire your journey into collecting and living with art. 
At Curated Tastes, we constantly experience firsthand the benefits and joys that come with acquiring artwork and engaging in conversations with artists and friends through art. We hope that this series, together with our tours and classes, further infuses you with our deep passion and love for our local art community. 
Please check out Hyppïa Homes' home tours which "feel like a warm cup of coffee." They "bring you the real homes of local creatives and young professionals paired with meaningful conversations on their design and mental health journeys." – Miranda Babbitt from Hyppïa Homes. 
Guest post by Miranda Babbitt from  Hyppïa Homes below: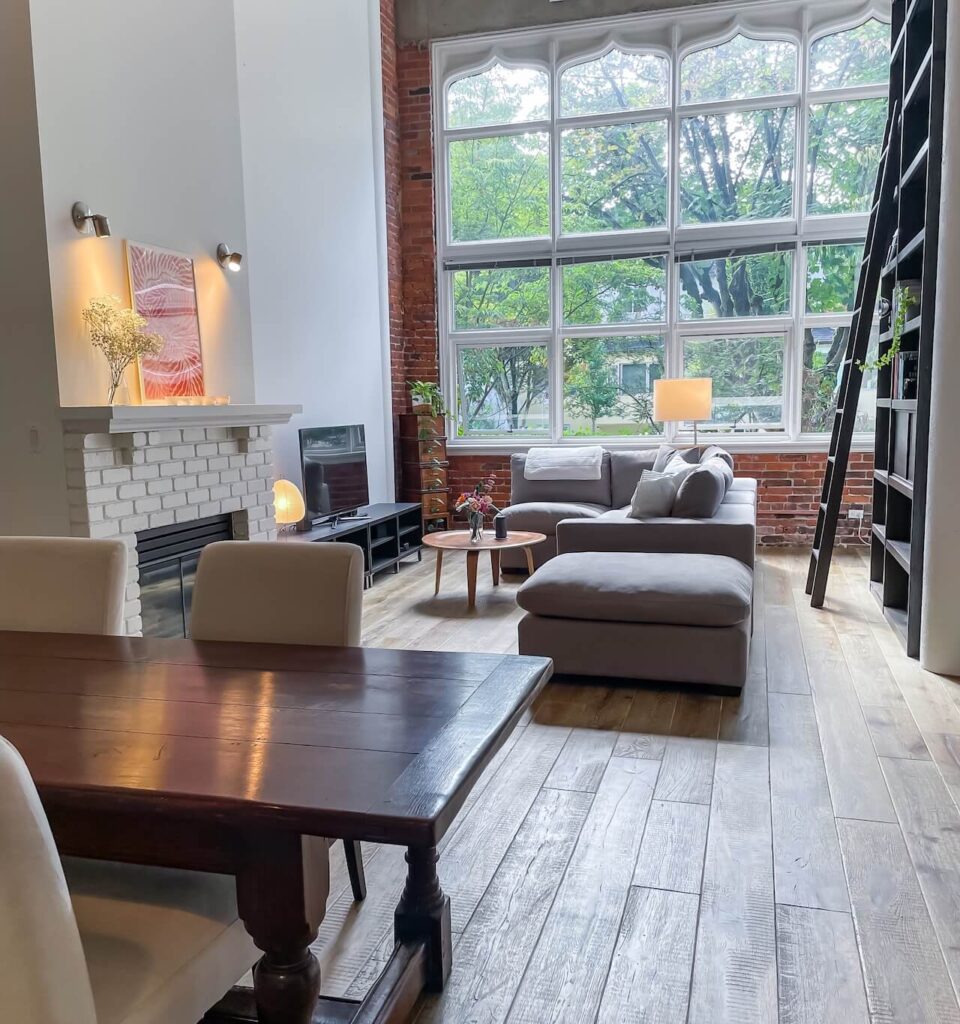 "A friend of mine lives in a restored church building," Miret Rodriguez, Founder of Curated Tastes, said as ideas floated about who to launch this new apartment tour series. "And she's an emerging art collector. I'm sure her apartment would blow you away."
And just like that, I dropped the phone and started running around the block with excitement.
At least, that's what was happening in my head as I replied, "Okay, I'm going to need to meet this friend of yours."
Miret first met Claudia, said emerging art collector, at one of the Curated Tastes tours. They instantly hit it off over a shared obsession for supporting and hyping up local art.
Heading into this tour, I knew I should expect something pretty special. After all, Claudia lives in a historical church. You don't hear that sentence everyday in Vancouver, let alone anywhere. 
As soon as she opened the doors to her home, I felt like Claudia was some celebrity welcoming me into her Architectural Digest home tour. The ceilings! The windows! The brick walls! The light! My brain was pinging around like a video game from the '90s but I somehow managed to ask, "So, how did you find this place?"
And that's where we'll start.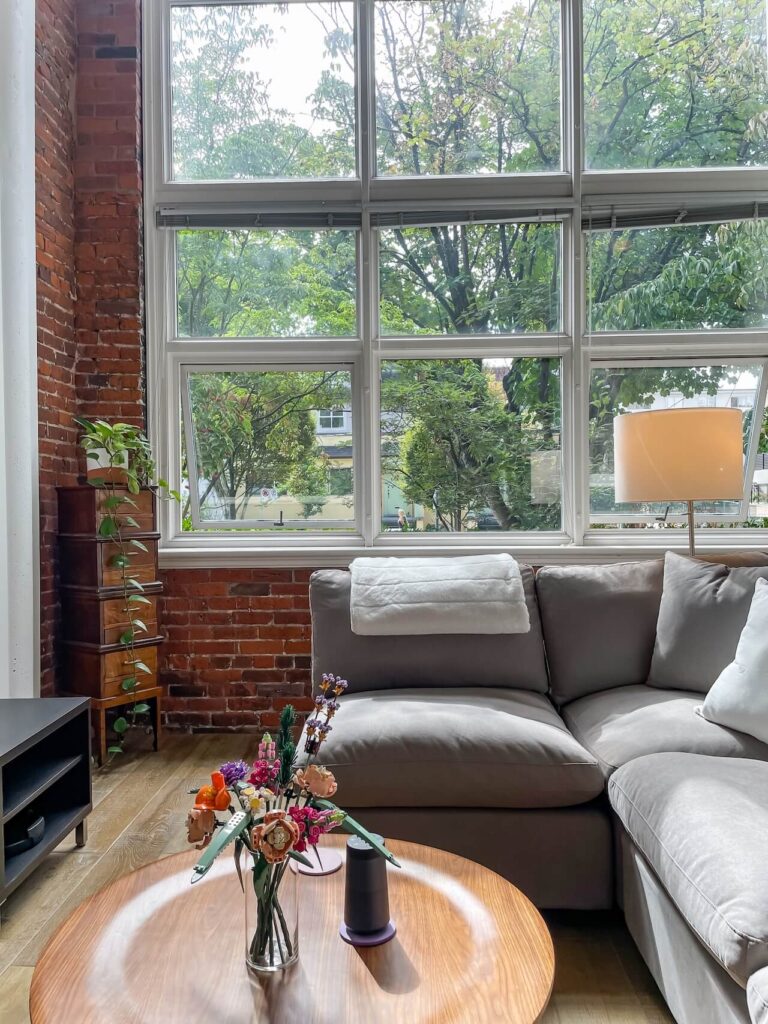 Claudia: I was studying in Europe for a couple of years and only just got home in January 2020. Yes, right before the pandemic hit us in March. I knew I was going to stay with my parents for at least a little bit when I returned, and then I'd look for an apartment and a job and all that fun stuff… but the pandemic blew up that plan.
My parents were actually looking in Vancouver for a new place around August of last year. At that point, I knew I needed to move into an apartment, a place of my own. My parents and I looked at six or seven places in one day, and nothing clicked. But as soon as we went through the door of this place, that was it. We left the building and didn't even need to have a conversation.
Miranda: There would be zero conversation for me either. What has it been like designing such a wide-open space? Glorious?
Because my parents were moving at the same time, they gave me so much furniture. I have a dresser that's from my childhood. And I was given this dining table, chairs, a lamp… everything you see is basically my parents' old furniture. All that I've purchased is the couch, which is two weeks old, and my coffee table—because before I bought my coffee table I was using a stool which was, obviously, really great.
I'm also slowly replacing pieces here and there as I go. With all the white space and the high ceilings, I want to find pieces that I really like. They don't even necessarily need to "work" in this space. As long as I love it and want to buy it, then I'll go for it. For example, I only somewhat knew what size this piece [gestures to Joon Lee piece] would be, but when I got it stretched onto canvas, I just thought, "Oh, wow! This really worked out." It's perfect for the space.
I don't resonate with the design approach of sticking with one "colour theme" throughout. If I want one colour here and another upstairs, I don't care. The space is so modern itself, it can be tricky to nail down exactly where I want to go with it, but, honestly, I'm 25 and I'm looking forward to seeing how it all ends up. I don't have a particular vision for it, but I love it so far.
This is definitely the kind of space that you could just play around with forever, trying on different styles as your taste develops. What's your favourite part about your home right now, or the neighbourhood you're in?
I would say my favourite part currently is the new couch. It took a little bit to get used to because there were two white couches in here before. I mean, they were also 30 years old and I gave them away for free, so that says something. Still, bringing in this really large sectional from Costco was jarring initially, but it works in the space. And it was very cost-efficient!
Add Your Heading Text Here